Record, Transcribe, and Analyze Your Own Meetings & Events with Aiera's Powerful Natural Language Processing Engine
Custom events, like internal team meetings or private calls with corporate management or industry experts, often provide insights that should be stored or shared with colleagues. This is available with Aiera's real-time transcription and NLP for custom events. You can launch your event in real-time or schedule for a date and time in the future.
Here is how to do it...
Step 1 - Select "New Event" From The Events Tab
In the top right corner of the "Events" tab, you will click the blue button labeled "New Event"

Step 2 - Set Your Event Details
After clicking "New Event", this window will appear: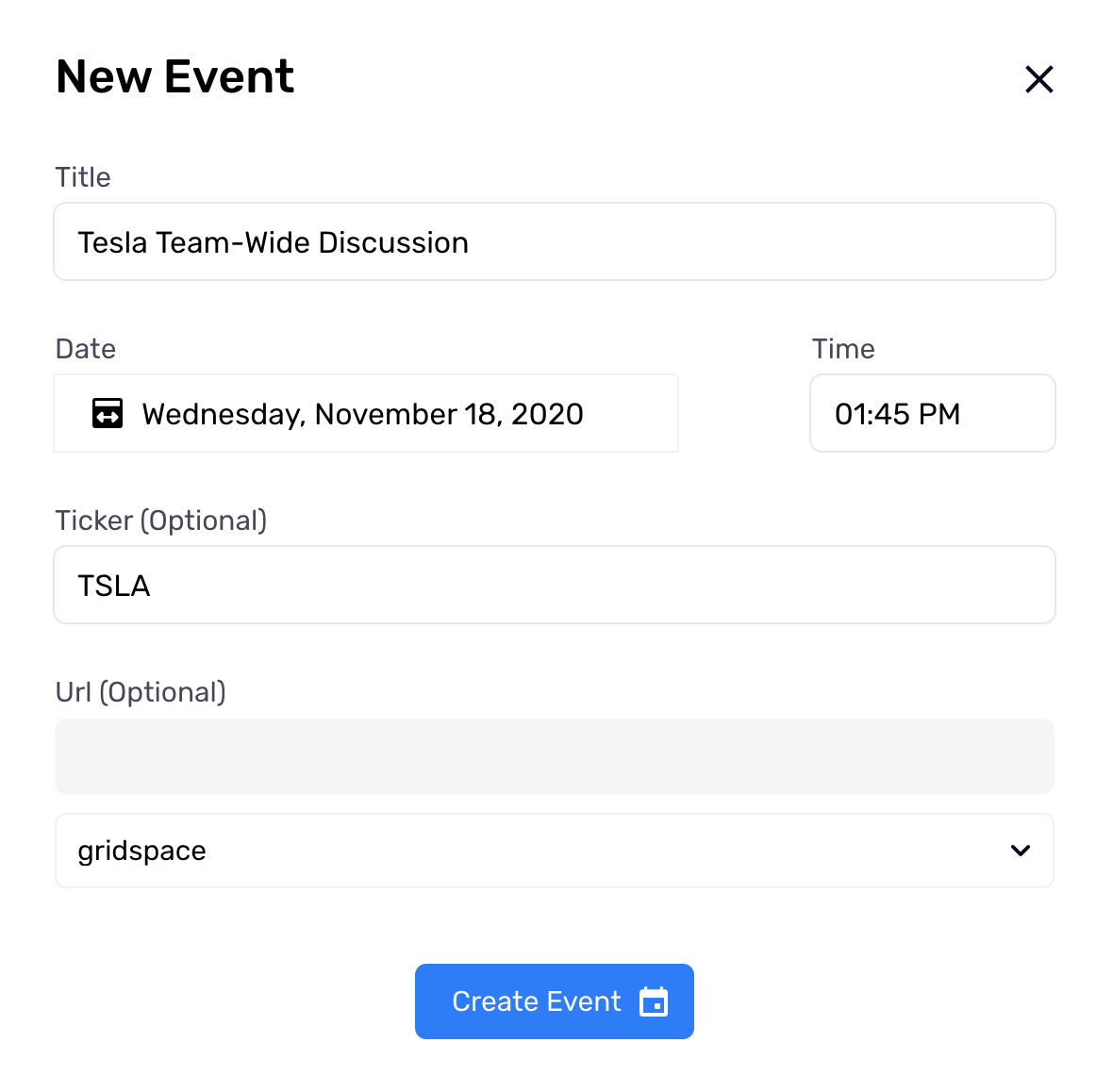 From this window, you can:
Name your event
Set the date and time
Add tickers to be discussed (optional)
Add a URL (optional, this is great for recording podcasts)
Click "Create Event"
Step 3 - Share Your Event, Edit, and Set Alerts
Once your Event has been created, a window will open that looks something like this: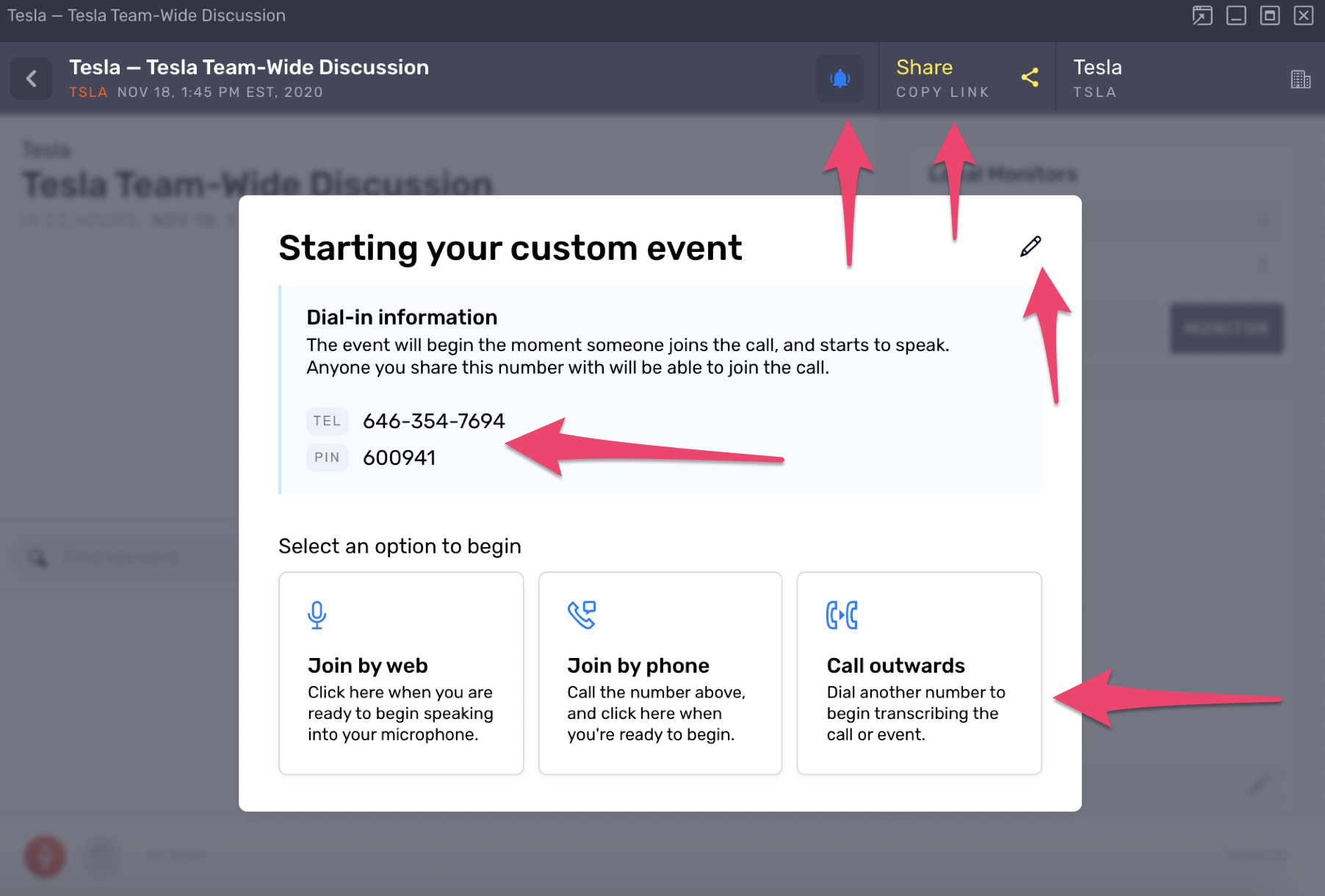 From here, you can easily:
Set an alert before the Event starts
Share the Event link (via the yellow "Share" button)
Edit the Event details (by clicking the pencil icon)
Make a note of the dial-in details
When the time comes, join the call!
Step 4 - View Your Event Within Aiera
Once your Event has been created, it will show up under "My Team's Events" in the Events tab.

Your Custom Events run through Aiera's same powerful NLP engine as all of our earnings calls and investor events. This eliminates the need for note-taking, as the entire call will be transcribed and easily searchable for keywords and mentions.
If you have any additional questions about Aiera's Custom Event capabilities, just ask!