How To Create, Edit, and Manage Your Watchlists
Watchlists are how you can make Aiera work for you and your specific interests. Watchlists are exactly what they sound like - Centralized lists of equities that you cover. You can have multiple Watchlists, organized however you prefer, whether by sector, market cap, or other.
Click "Watchlists" on the left-hand navigation bar to create, edit, and manage your Watchlists, as shown below: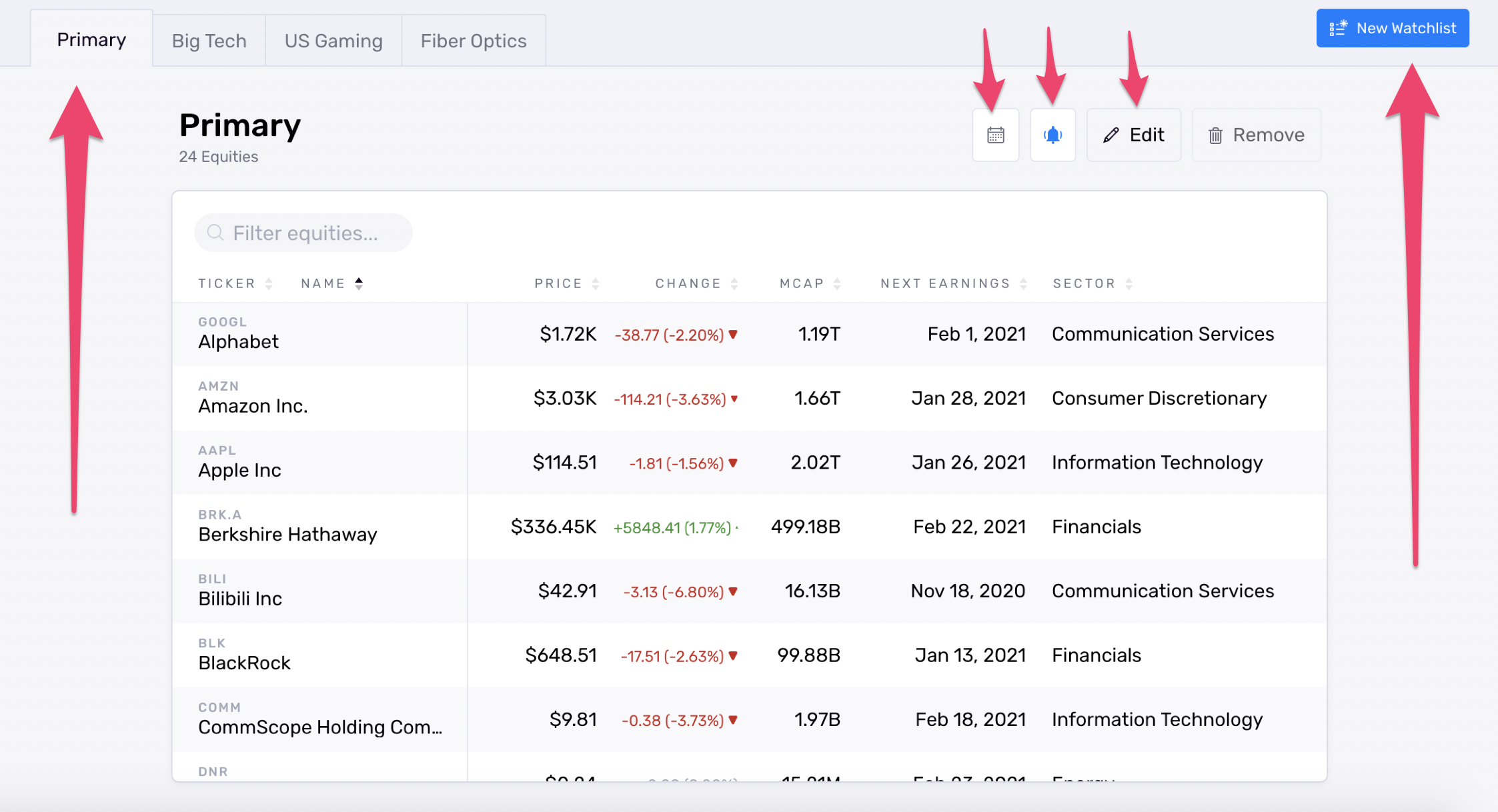 Create A Watchlist
Click the blue "New Watchlist" button in the top right to create a new Watchlist. There are 2 ways to create a great Watchlist:
1. Bulk add specific equities (shown below):
- Easily type each ticker separated by commas, and click "Add Tickers"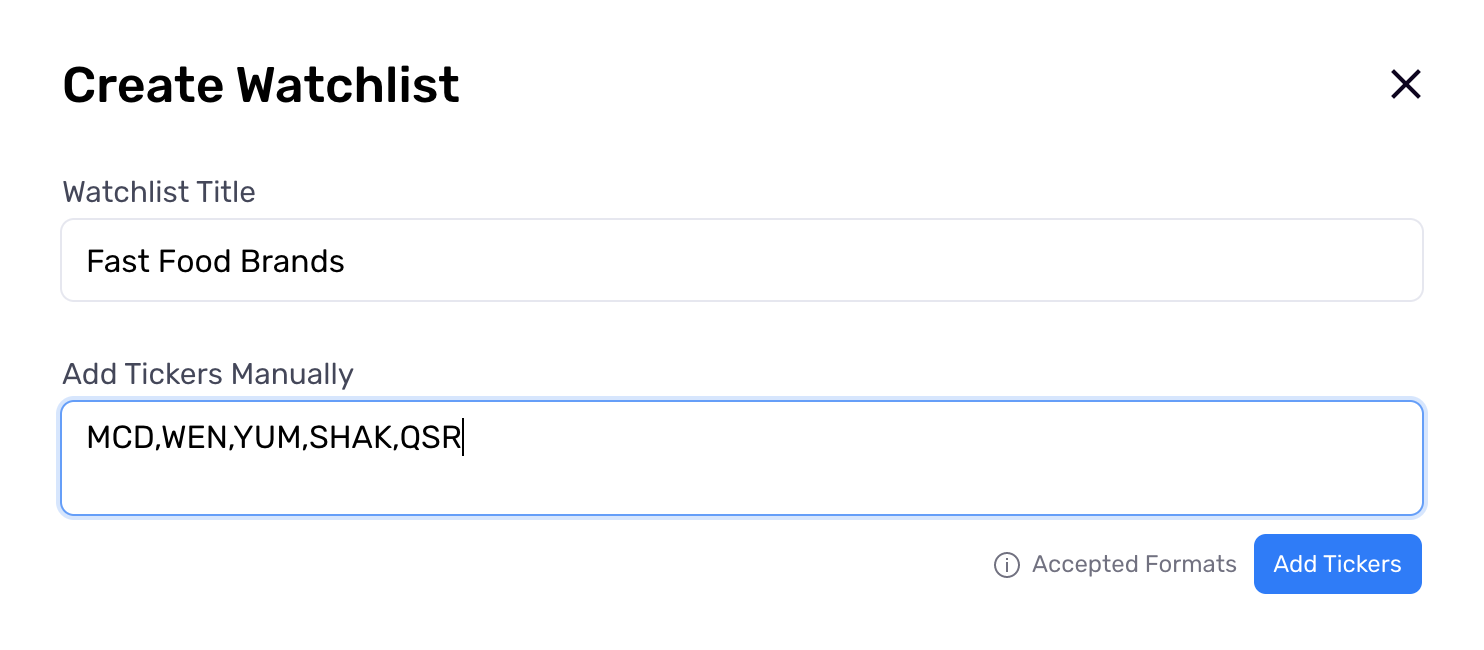 2. Add all equities that fall under the criteria that you specify (shown below):
- Automatically add all tickers that fall within the sectors, market cap, geographic location, and more. Click "Create Watchlist" to auto-populate a new Watchlist with these equities.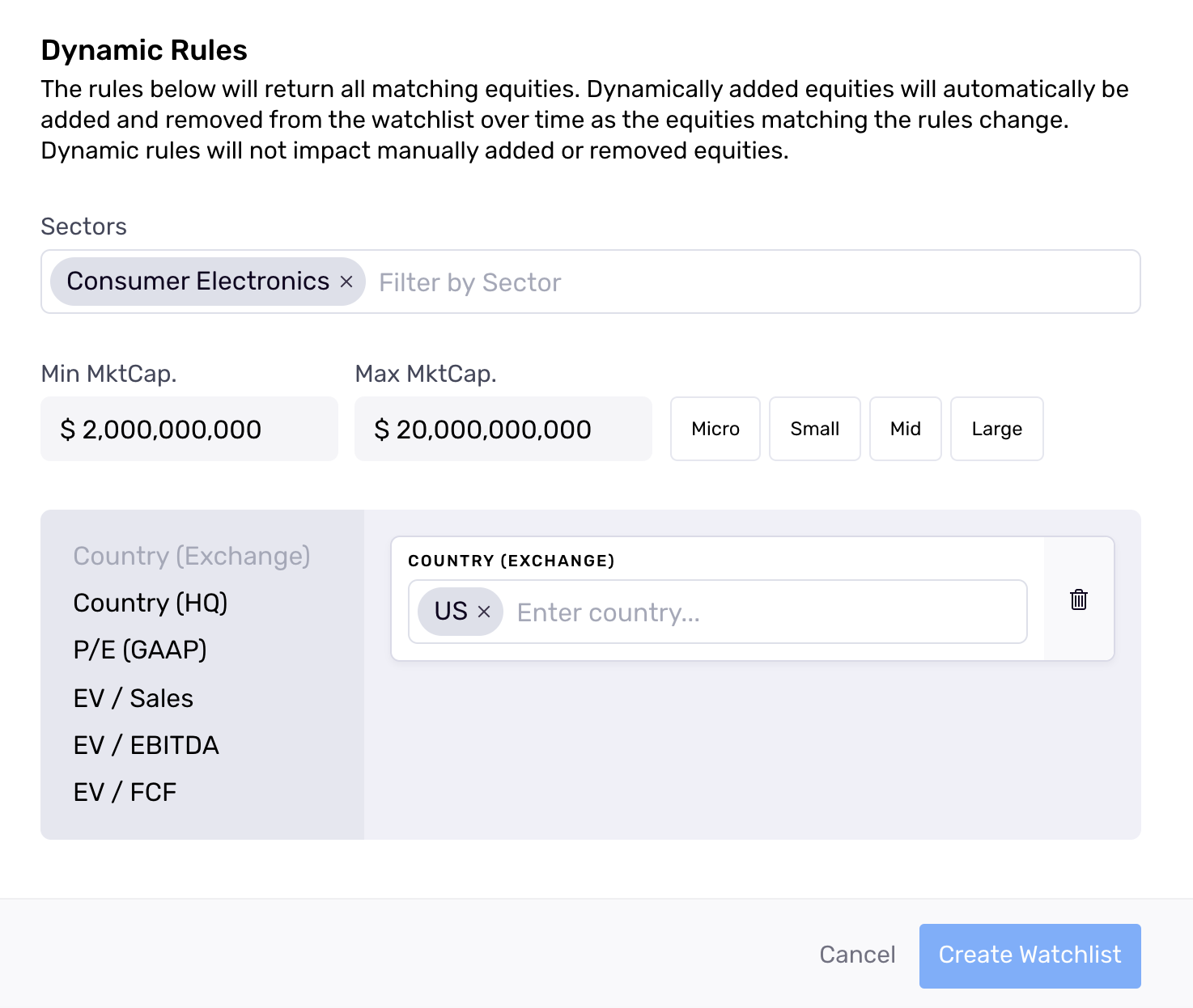 Additional Tooling:
To make changes to any of your Watchlists, simply click the "Edit" button in the top right
To set or change your Alert Preferences on any of your Watchlists, simply click the ALERT BELL icon in the top right to manage your Alert Preferences
Remember...
Your Watchlists are a crucial part of your Aiera experience as they allow for the most targeted and relevant filtering across Aiera's Monitors and Events experiences. Be sure to spend some time to make your Watchlists be the best they can be!
Have any questions or need help building the perfect Watchlist? Just ask!