Step 1 - Open Aiera
Remember to always use Aiera in a Chrome Browser.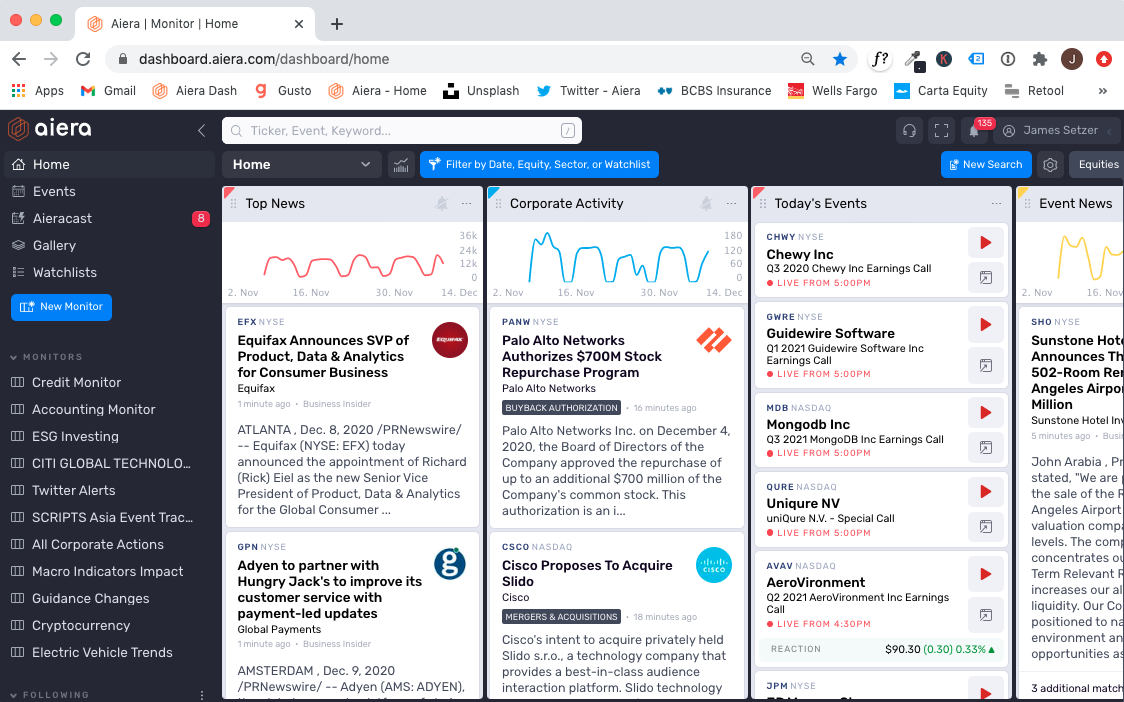 Step 2 - Click The Lock Icon In Chrome
Click the lock icon to the left of the site URL on the top of your Chrome browser window (as demonstrated below):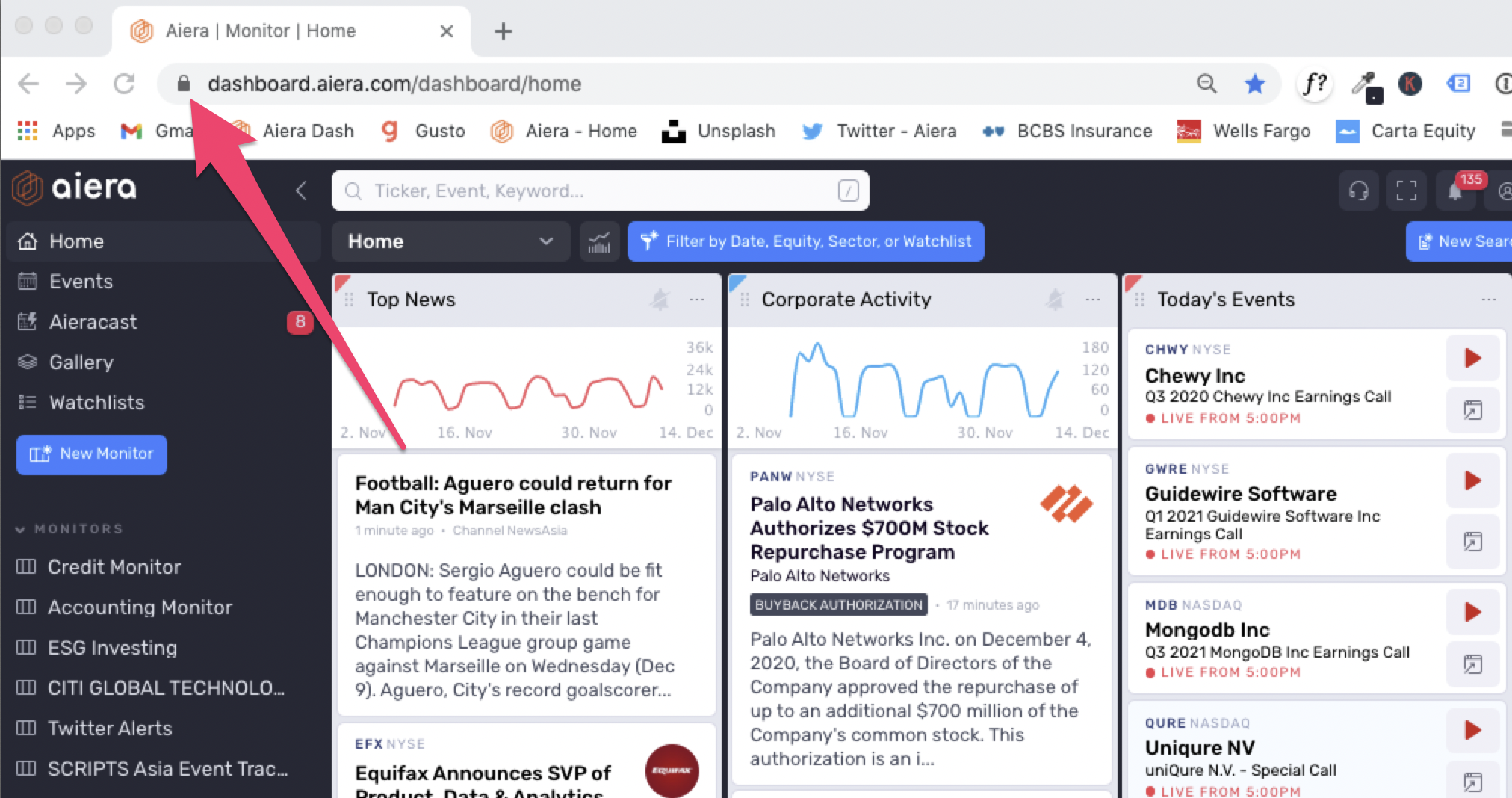 Step 3 - Click "Site Settings"
You will then be taken to a window where you can adjust your Aiera-specific audio settings.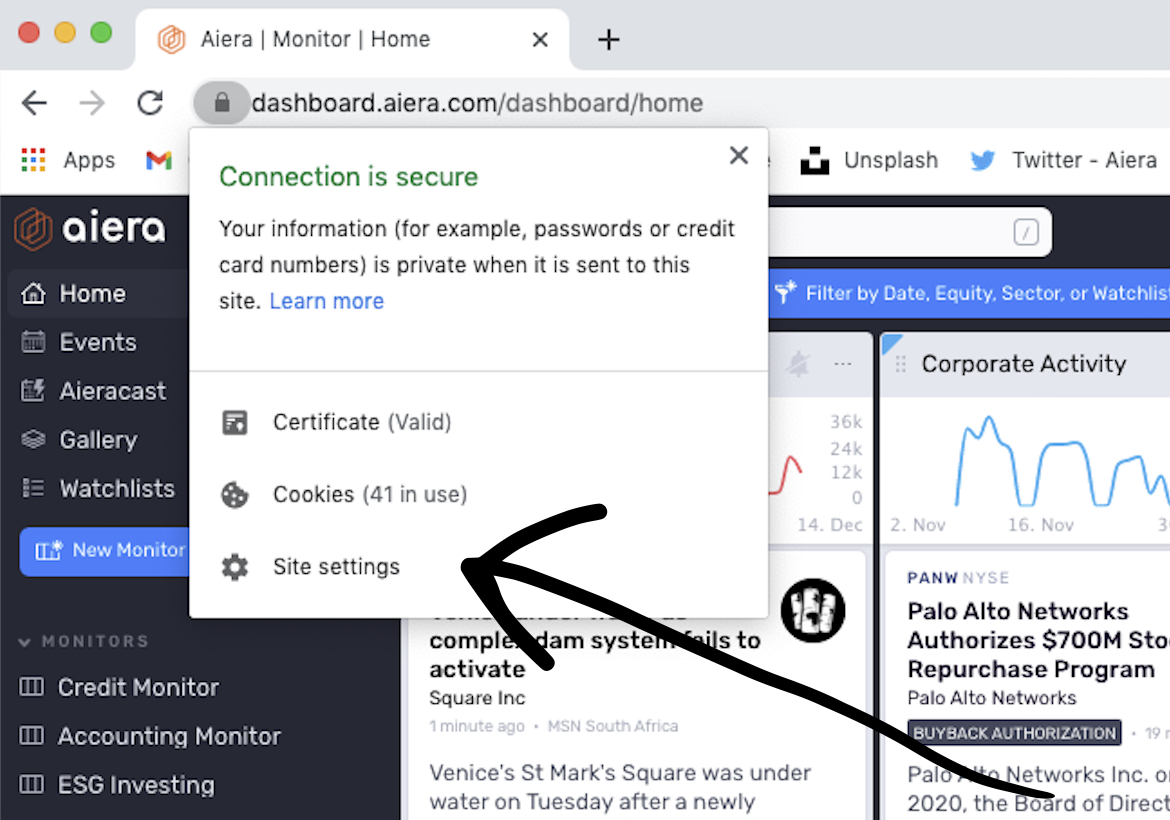 Step 4 - Allow What You Need
As you go through this page, you can set your permissions. In this case, we want to "Allow" the microphone so Aiera will always pick up your audio when you speak.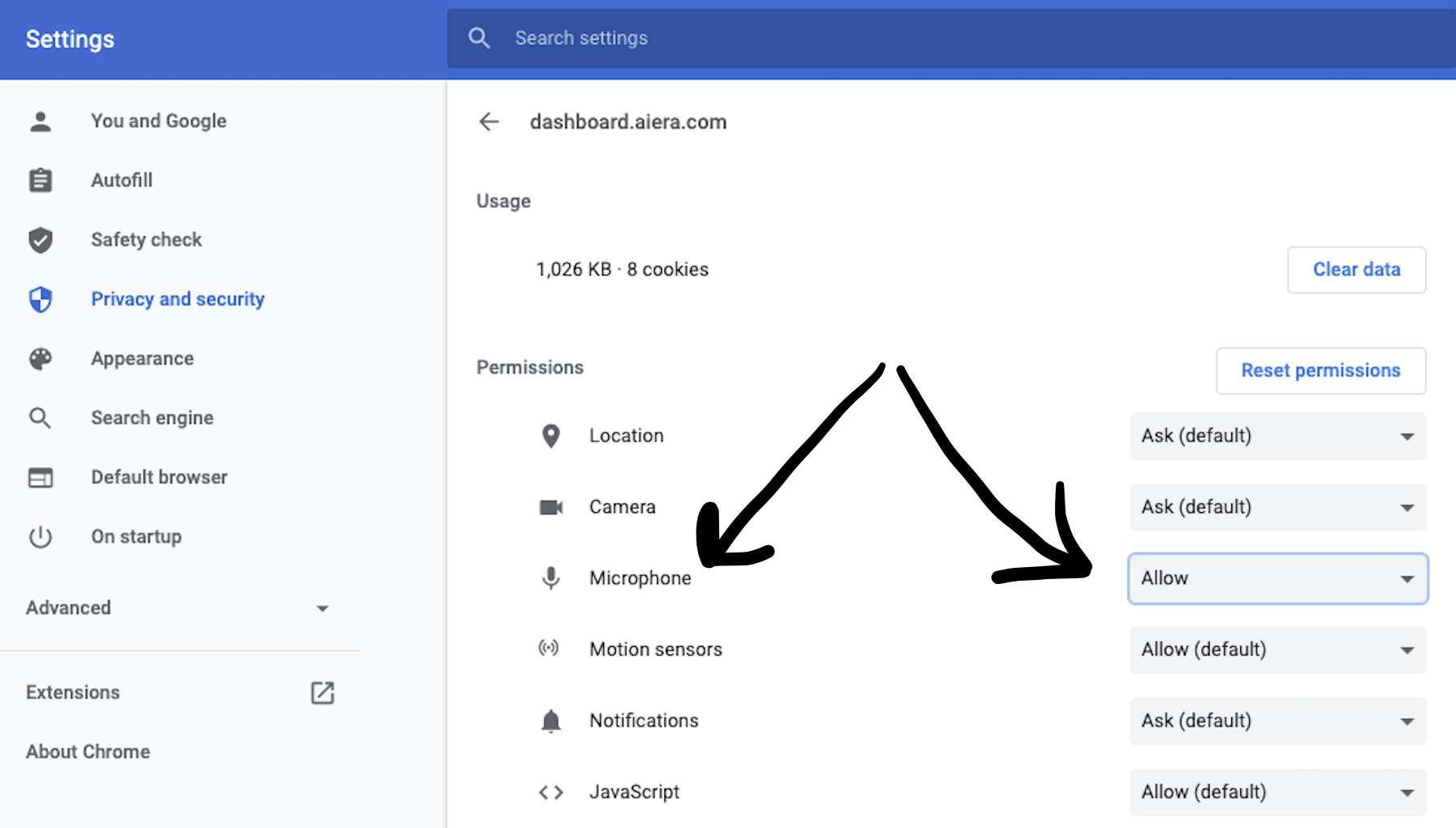 Step 5 - Refresh The Page
If you refresh the page, you should be able to play event audio live on the Aiera site with no problem!