How To Invite Your Colleagues & Manage Your Aiera Team
Note: This article only applies to you if you are your team's Aiera Admin.
Step 1 - Click "Manage Team"
Click your name in the top right corner and select "Manage Team"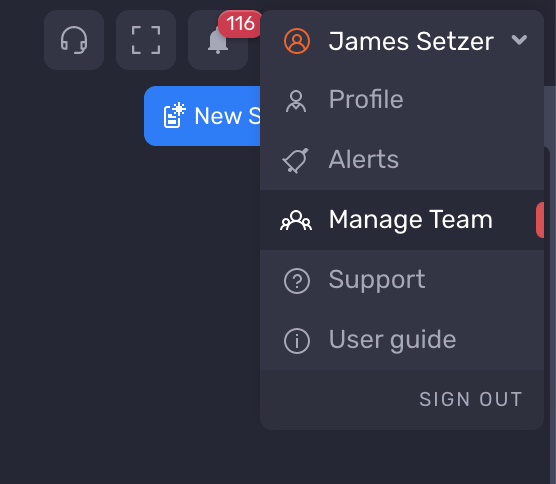 Step 2 - Distribute Invites
There are 2 ways to distribute your exclusive Aiera invite registration link to get colleagues to join your org (shown below):
You can easily copy your invite link to send via email, messaging app, etc.
You can enter your colleague's email address and press "Send Invite" and they will receive their own invite registration link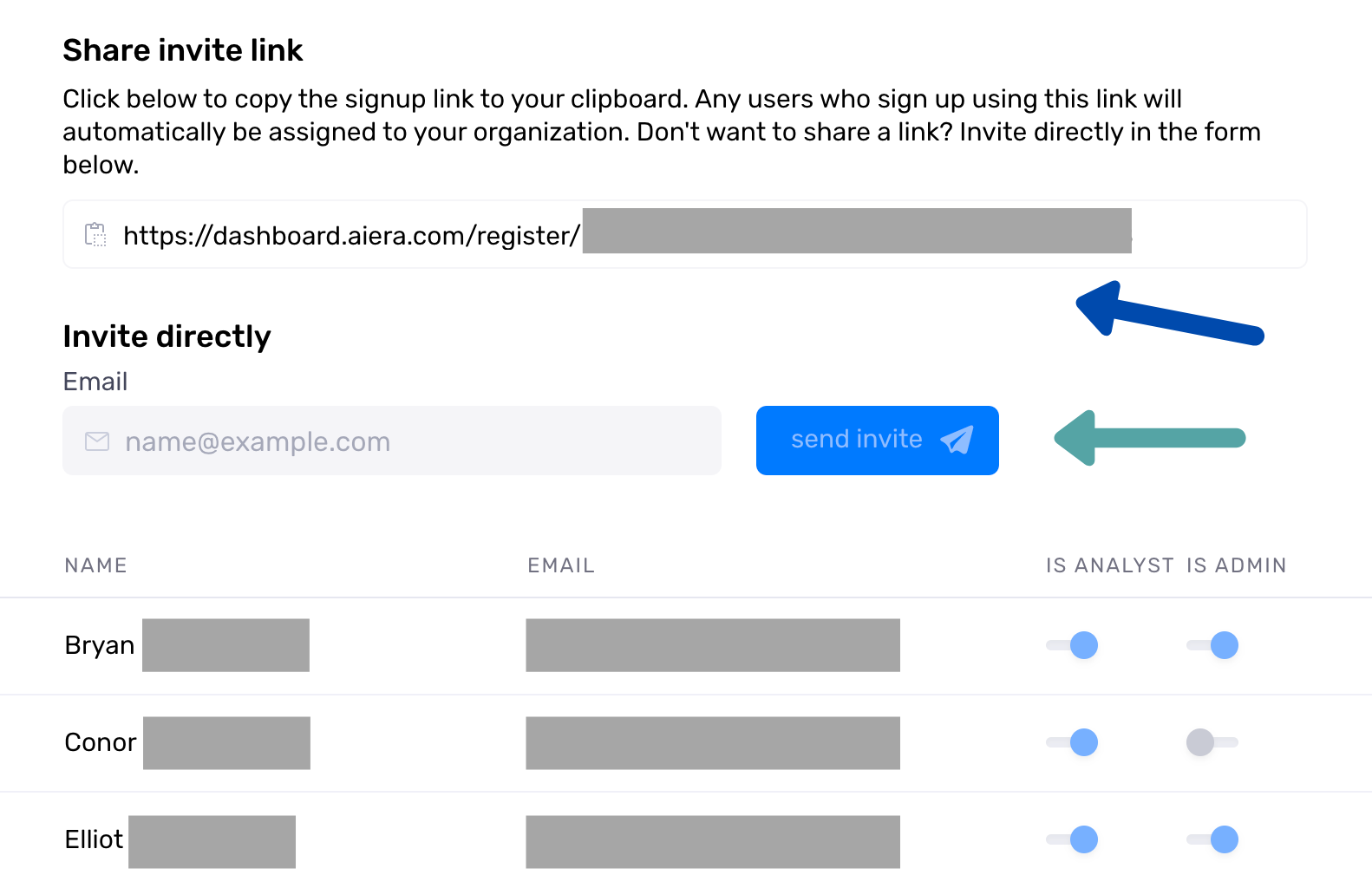 Manage Your Existing Team Members
Directly under the invite section (as shown above), you can manage your existing team members, granting different levels of membership and permission.
Any additional Admin / Team Management questions? Just ask!