Welcome To Aiera!
Please follow the steps below to set up your Aiera account.
Step 1 - Access Aiera Via Your Registration Link
You should have received a registration link from the Aiera team to start your free trial. Following that link will redirect you to Aiera's sign-up flow, as shown below: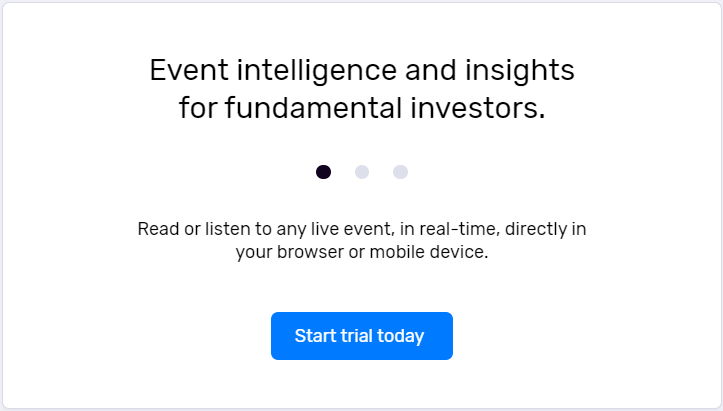 Never received your registration link? Please contact support@aiera.com or submit a support ticket and we will get it sorted out right away!
Step 2 - Create Login Credentials
Next, you will be brought to a page where you will create your account. Input your information into the relevant boxes and click the "Personalize" button when you are ready to move on.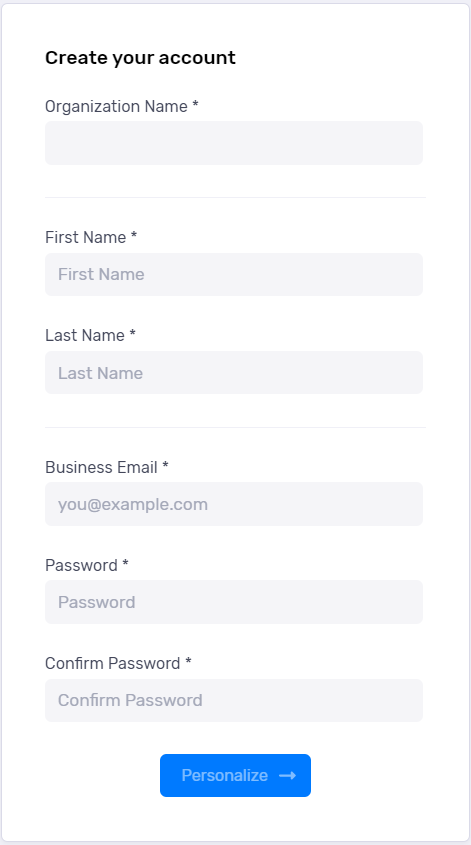 Step 3 - Follow Your Equities
Next, you will build your primary Watchlist. Input the company tickers separated by commas or use the bottom text box to search by sector. Once you have listed all the companies you would like to start tracking, click the Follow button to move forward.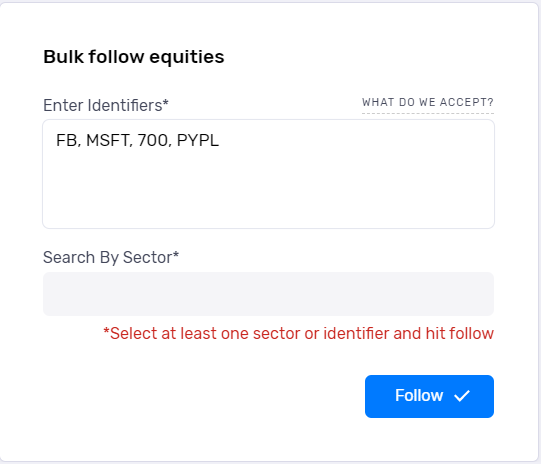 Don't worry, you can always manage and edit your Watchlists after this step at any time.
Step 4 - Confirm Your Email
Next, you will be asked to review Aiera's terms and conditions, and confirm your provided email address. Follow the steps on the screen to complete your registration. Once you have confirmed your email, you may begin using Aiera.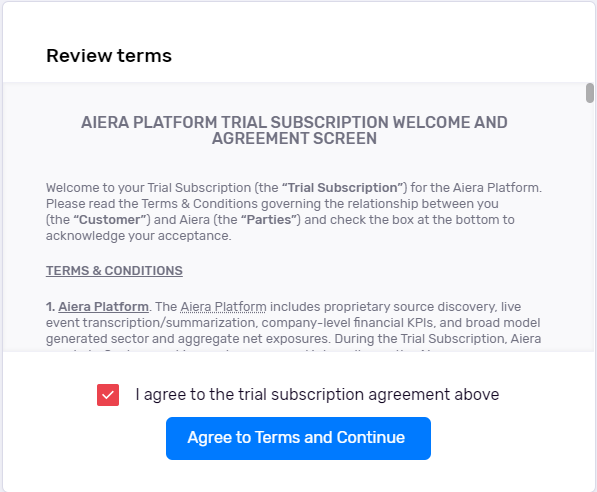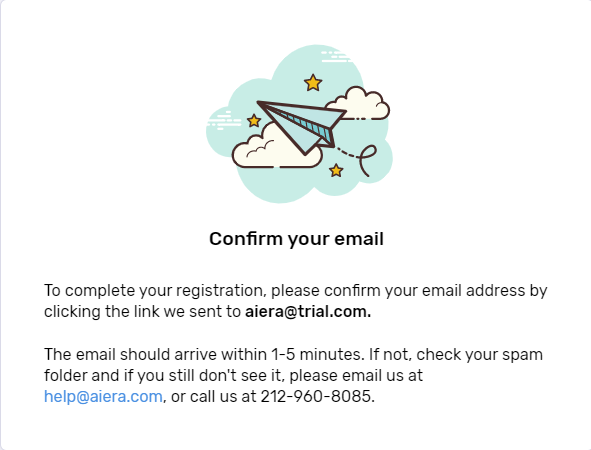 Step 5 - Sign In!
To sign in, navigate to the Aiera Dashboard link and enter your login credentials.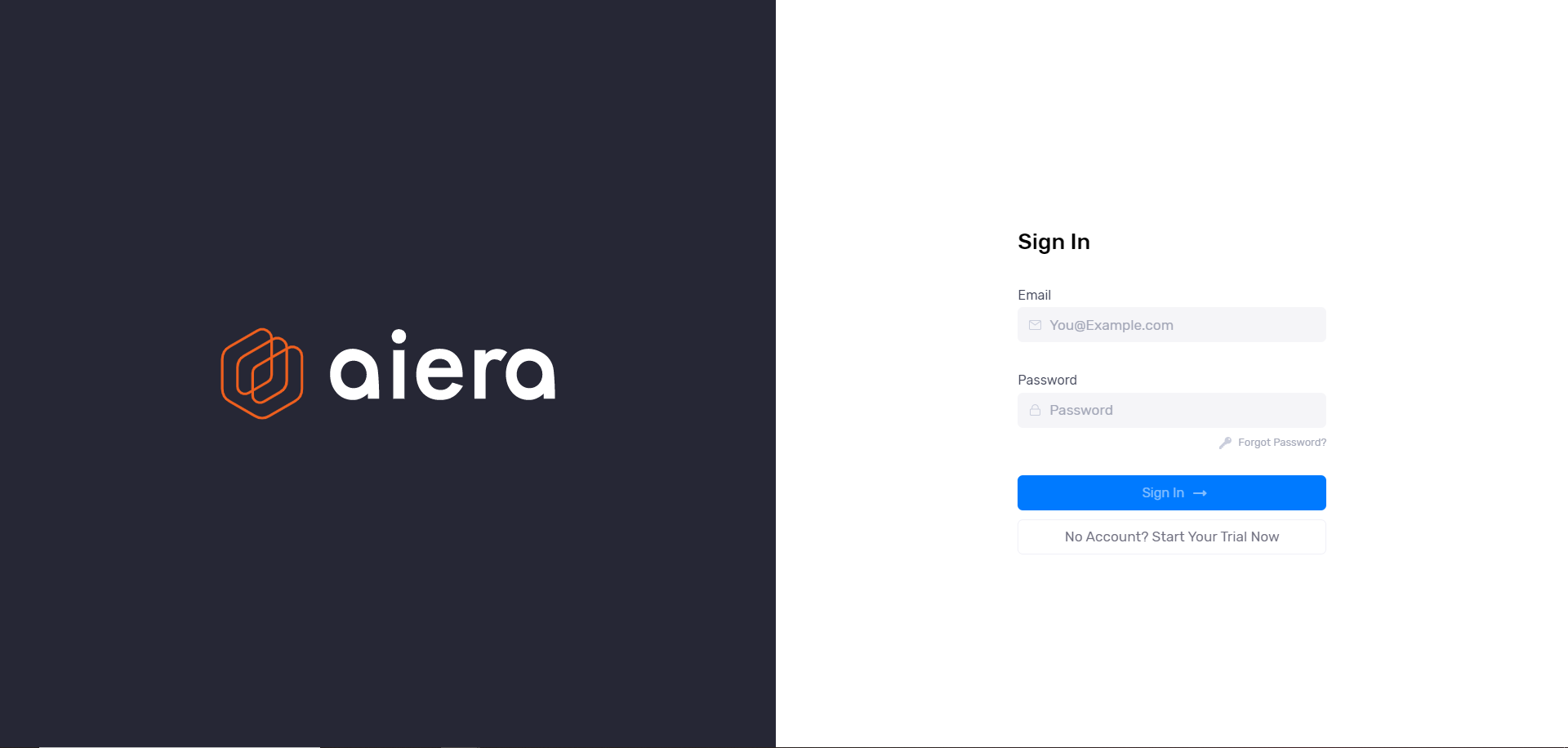 We highly encourage you to read our other New User Onboarding articles, as well as our User Guide, where you can learn the ins and outs of the entire Aiera platform. Our goal is to get you, the user, as comfortable as possible with Aiera so you can use the platform to its fullest potential.
Have any questions at all? Please don't hesitate to contact us via email at support@aiera.com or submit a support ticket.
Once again, welcome to Aiera!